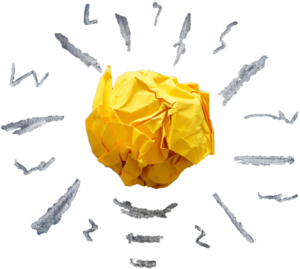 A podcast hosted by Robert Balfanz, director of the Everyone Graduates Center.
Conversations with leaders in education from around the country on bold new ideas and research-based strategies for redesigning American education to more effectively engage all students and equip them for the challenges of today's workplace and world.
Episode #4
Success Coaches – The Secret Sauce to Equitable Learning?
In this episode, Dr. Jonathan Mathis, Senior VP of Education for Policy and Systems Change at City Year, explains how near-peer success coaches can help make schools more equitable and effective for all.
One reason why many low income and minority students do not have a strong pathway to adult success is that too many attend a subset of middle and high schools where a large number of students constantly face the challenges of poverty and discrimination—far more students than there are adults to support them. Shifting that ratio is essential for schools to provide all students pathways to adult success. For City Year, some of the answers lie in a new kind of student support, near-peer success coaches, whose presence can help transform schools to become more equitable and effective. 

Season 1, Episode 4    |    34min
MAKING HIGH SCHOOLS BETTER ONE DAY AT A TIME
Season 1, Episode 3    |    29min
In this episode, Dr. Martha Mac Iver, associate professor at the Johns Hopkins University School of Education's Center for Social Organization of Schools,  joins Dr. Balfanz to discuss her new book, "Continuous Improvement in High Schools." The book offers practical guidance to high school leaders and teachers on using a continuous improvement approach to enable more students to succeed.
Those designing education systems that work for all students need to resist the temptation to latch onto silver bullets. Context and circumstances always matter, even when educational strategies and practices are evidence-based. In addition, the more we seek to design education systems that work for all, the more we will find ourselves on the knowledge frontier: needing to figure things out in real time, rather than just trying to implement proven practices with fidelity. Using improvement science and a continuous improvement approach can help schools navigate these challenges and avoid potential pitfalls.
THE BIG BLUR: Combining the End of High School with the Start of College
Season 1, Episode 2    |    39min
This is the second episode in a series of conversations with education thinkers from across the country. In this episode Dr. Balfanz is joined by Joel Vargas, Vice President of Programs at Jobs For the Future (JFF), a national nonprofit that drives change in the American workforce and education systems to achieve economic advancement for all.
It has become a common refrain during the last year and a half that we should not return to the pre-pandemic "normal," but use the disruption to create a better education system moving forward. One big and bold idea from JFF involves reimagining the last two years of high school and first two years of college.
Recapturing Lost Credits
Season 1, Episode 1    |    32min
Nearly two years of pandemic-related disruptions have caused Many young people to miss out on significant amounts of learning and instruction. 
In this episode, Dr. Balfanz is joined by Educational Resource Strategies Chief Executive Officer Dr. Karen Hawley Miles and Senior Manager Eddie Branchaud to discuss credit recovery and the challenges that schools face as they help students get back on track. 
Hear about what Karen and Eddie have discovered as they look closely at the strategies schools across the country are using to help students catch up and thrive. 
Trailer: Designing Education with Robert Balfanz
Trailer    |    1min
Launching April 4, 2022, Designing Education is a podcast hosted by Robert Balfanz, director of the Everyone Graduates Center.
In each episode, Dr. Balfanz will talk to an education leader with a bold new idea to reshape American education so that it works for all students. Together, we tackle some of education's most pressing challenges and untapped opportunities.  Whether you're a researcher, education advocate, teacher, school leader, district leader, or education reformer, we hope you'll find this podcast series to be a source of new insight and inspiration.
And if you like the podcast, help us spread the word by using the hashtag #DesigningEducation on social media.
Stay Connected to Get The Latest Podcast Alerts